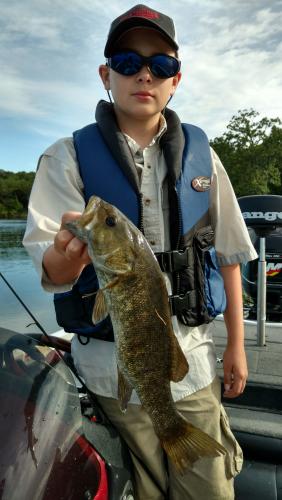 Today was a good day for it, and it's variation from Ned's Midwest Finesse. Namely, fishing deeper, a little slower, with a slightly heavier head, and less movement of the bait.
Brown fish were worked up out in front of bushes on pea gravel and mixed rock banks. Mostly 7′-15′ or so, keeping the boat in 19′-21′. Water temps jumped up toward the middle 80's by afternoon, water had a little less color.
Most of our fish were on a 1/8oz head, cut Zinkerz- PBJ, GP goby, and Canada Craw. Also had a few on a jig, finesse and big football, tube, and even a hula grub. Total would have threatened 50. No monsters, maybe 5-6 keepers, just lots of pullers.
In the running for the Most Spawned Out Fish…
Football jig fish…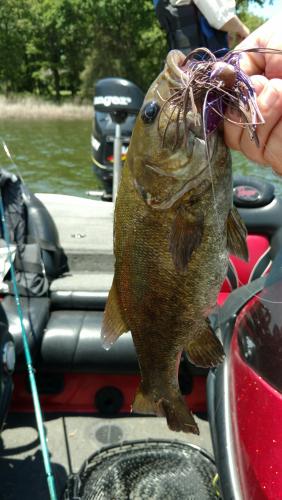 Ned Rig keeper and a fancy shirt for Champ (it was free, so…)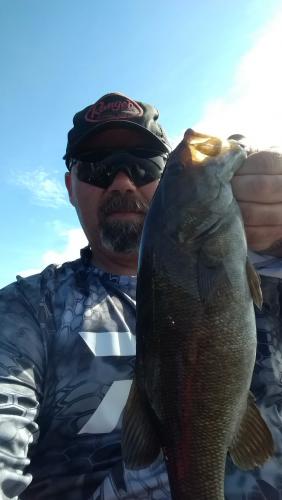 Around 1pm the short man had a flurry of catching as he discovered the classic bikini boat dock pattern. For some reason he became a dedicated line watcher right then.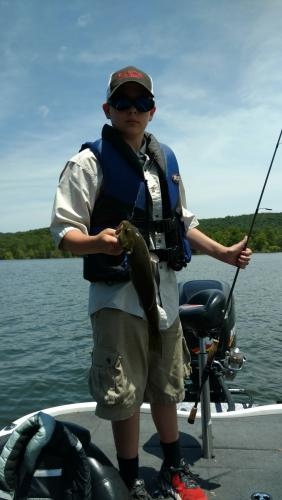 Leave a Comment
comments

---