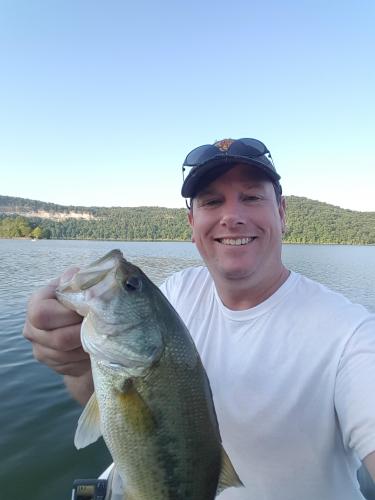 I got to the launch at 5:20am and was casting by 5:25. I tried the top water again with zero luck.  I caught a couple ripping a deep little n down the banks but it was slow. I busted out the ned and didnt put it down the rest of the day.

I only had 2 keepers again, and they barely made it. I had about 25 or 30 total but most were dinks – like 8 to 11 inches. Gravel points and I found several in one little cut next to a drop off point – if that makes sense. Water temp was 78 to 79.
Here are the 2 keepers with a smile for Vernon and a couple special pictures!! Is this thing just a water snake or is it poisonous? I don't know my snakes very well. He thought about trying to get a ride with me – but I didn't oblige.