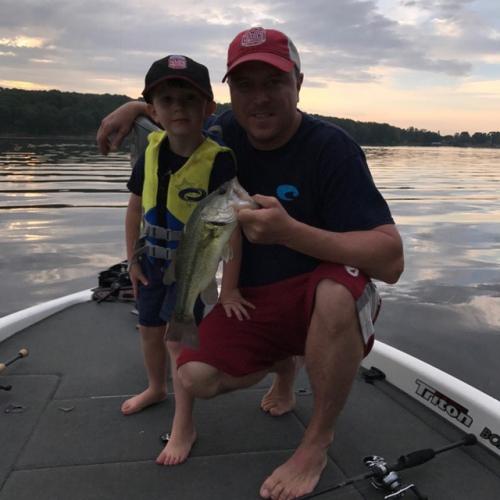 Best trip I've had in a long while, it was a hot bite on the 1/2oz Ftbl Hd (Pb&J & Wtrmln Candy) in 5-15 fow.  Caught 60 and probably a dozen more that almost made it in the boat. Managed a few on some of the flooded gravel points targeting the tree line on either side of the points, but really found my groove on the bluffs. 
Coming out of Campbell's Pt marina, I decided to buzz straight across to the bluff and work my way back towards Shell Knob. The high water was a perfect mix of flooded brush and rock ledges.  I'd pitch to the walls and or any brush close to it, work the 5-15ft water and they clobbered it!  When the jig slowed a bit, I would pick up the 4in Fat Keitech and had plenty of takers on it too. I wasn't looking for just straight bluff walls, it always got hot when there was a small pocket to explore.
They really congregated right out in front of some of the bigger brush/trees in about 10ft, and could often get a quick flurry.  Had a solid mix of LM, Spots, and Smallies every day.  Caught more brownies than I ever had, but they were mostly smaller. Got the boys out for a few hours w/ me too, but they're not quite ready to work the bottom and didn't have any takers on their spinner bait or Keitech. They took some great short movies I'll enjoy for a long time though!  Here's some pics of the best keepers..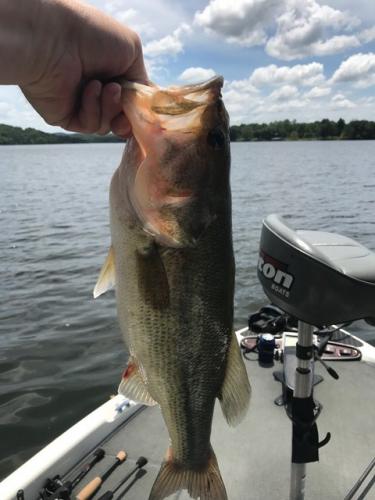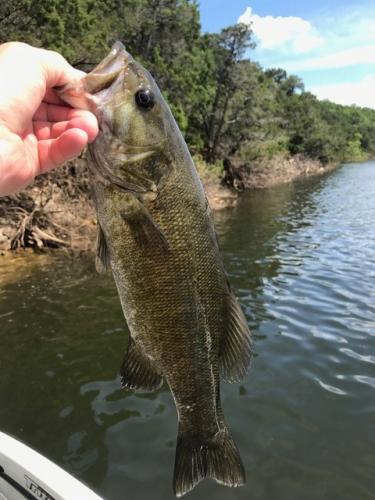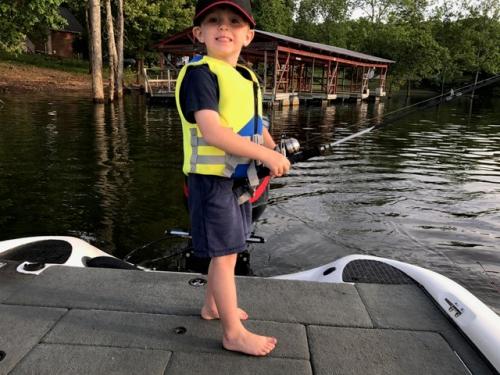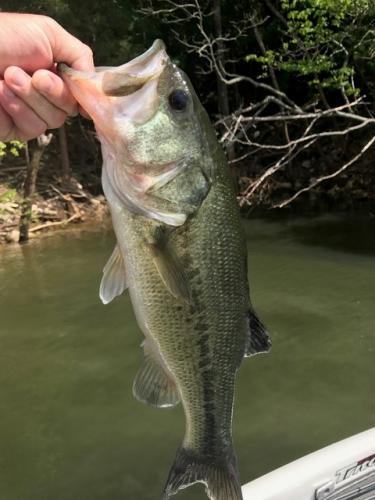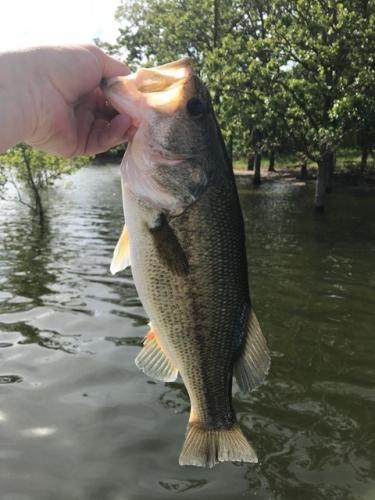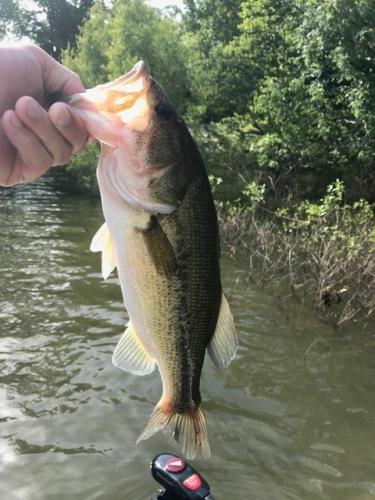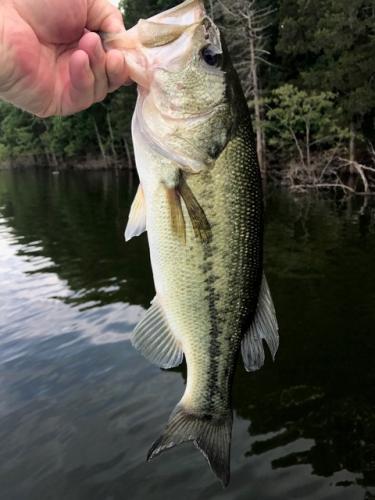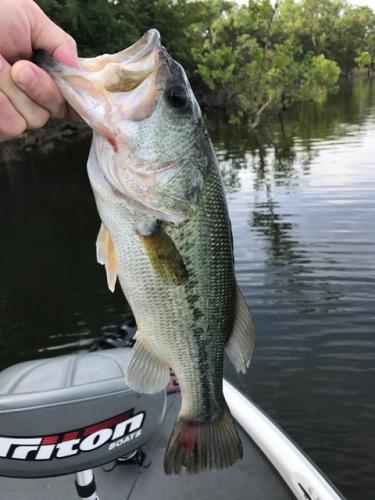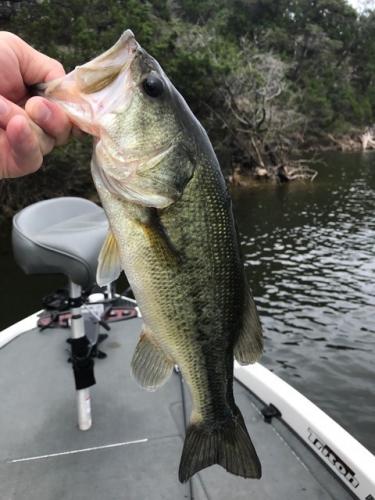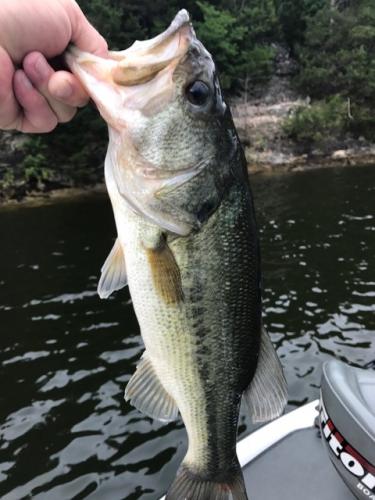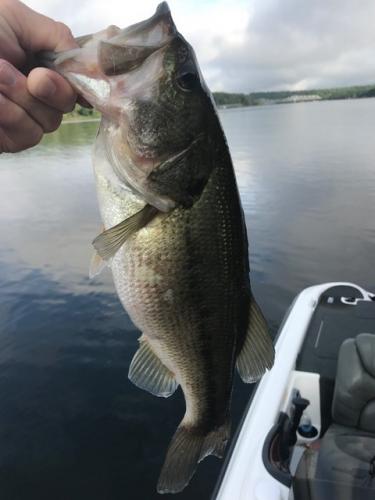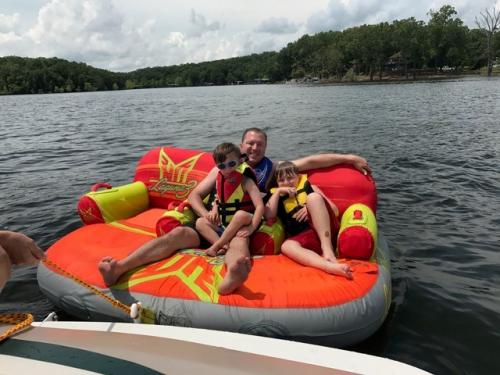 Leave a Comment
comments

---