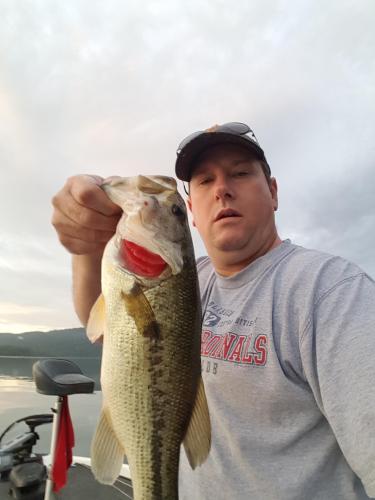 Launched at 5:30am and it felt great to get back on the water!! It seems like two months have passed since I have fished.
Water at splash time was 76.0. I started with a top water with nothing. Threw several different lures and a Red Eye Shad was the best for me, and if you didn't kill it every 5 cranks or so you were not getting bit. Fished until 10:00 And then had to start working on the house again.
Caught only 2 keepers with about 12 shorts. Pretty slow day but it was awesome to get back on the water!!!! Largest was about 2.5lbs if you don't count a gar that I caught that was about 3 feet long. I really thought I had something special – Nope.
The shad were flipping like crazy along the trash by the bank, that's were I had my best luck too. They must be spawning.
Water was good color and pretty free of debri.