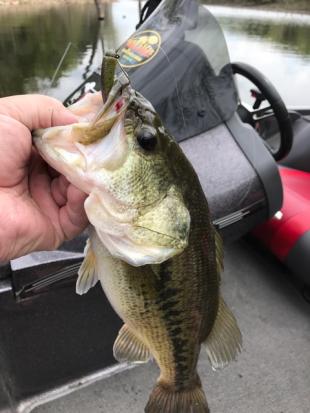 Got out for 6 hours Friday, starting at 11 a.m. Lower part of the White. Ned and spinnerbait did the bulk of the damage. Ended the day with 24 and 8 keepers. Best five 16 pounds.
Had an eagle fly water level 50 yards from the boat, finally heard a gobbler sound off about 1 p.m. and made another feathered friend (below) with whom I shared a granola bar. He actually took some of it from my hand.
Gorgeous day to be out.