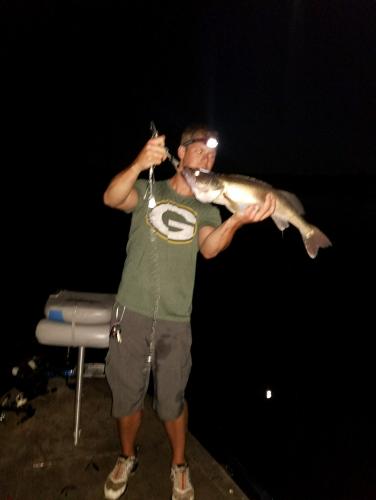 Wanted to try my hand at night fishing and conditions set up perfect to use the full moon and clear skies to become accustom to operating on the deck at night.  Sooooo glad i finally did it!
Launched from mutton and started in googer at 730ish on a few secondary points with little success, couple dinks in the bushes.  Worked the back end of channel swing in the back of the creek and found a school of whites, but no green ones.
Decided to skip the creeks and check channel swings on main river.  Good choice.  Found a good collection of 14-17 inch LM, plus walleye and cats on both the north and south facing swings on river channel up river from birch branch. Those channel swings seem to always produce bites for me, regardless of time or conditions.
Boated about 25, most on 4th oz shaky head with zinkerZ glued on in GP and PBJ, couple on a jig and chatterbait.  Most bites were between 6-12ft
This beast walleye hit the PBJ.  Biggest walleye ive ever caught! And i assume a trophy for all you walleye lovers (Ignore what looks like urine on my leg… i was pretty pumped, but not THAT excited 
)
I'm hooked, I'll be back next time overnight conditons allow!
NH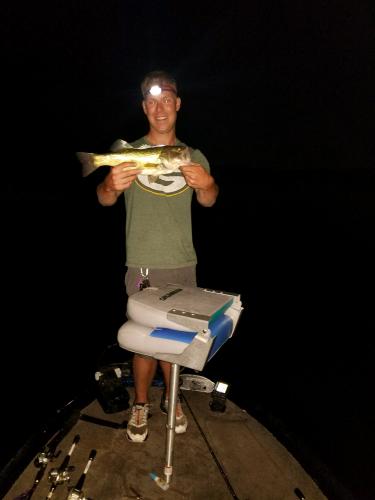 Leave a Comment
comments

---