The last day of March rolled around with cool cloudy misty conditions and no rain.
I know when the wind is from the north "don't go forth"  but I did any way.  I went back to the same area and threw the same A rig as before.  This time we only caught 3 lmb but we did beat the 125 whites.  We caught 126 then I called it quits.
This old girl decided to eat a fluke for lunch.  She couldn't have been hungry as she spit up a 10″ shad right beside the boat.
This is what is what she bit.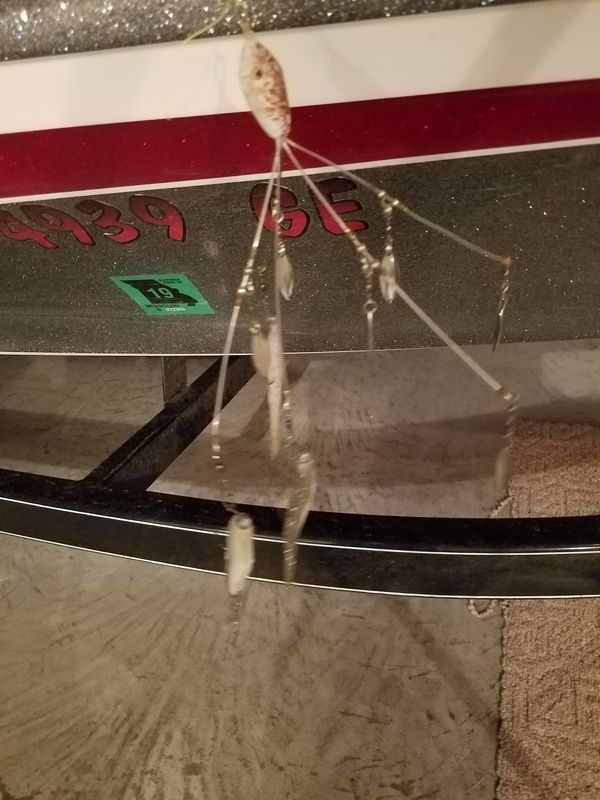 Leave a Comment
comments

---