OzarkAnglers.Com offers current fishing reports and information on dozens of lakes, rivers and streams in the Ozarks including Table Rock, Taneycomo, Stockton, Beaver, Lake of the Ozarks, Current, Eleven Point and White River.
| | | | |
| --- | --- | --- | --- |
| Recommend Ozark Anglers: | | | |
Latest News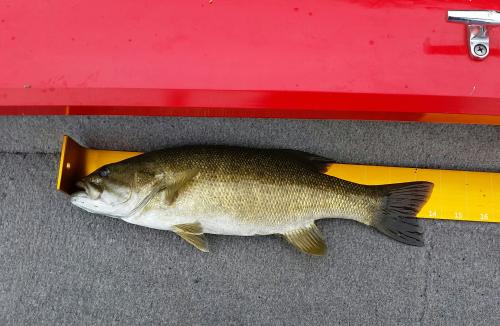 Got on the water at 730am just after the big down pour. The bite was good using shaky head, casting close or into the brush. Also caught a few on square bill close to brush. All fish caught in less than 10ft. Off the water at noon. read more…
---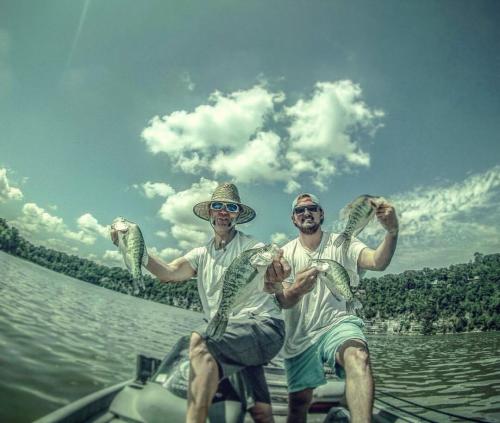 Think the guy is hooked.  First thing Monday morning my coworker was all ready to go again!
We got started about 12 on Friday and pulled cranks until about 3. Over flats /channel edges like last week. read more…
---

Went out after things quieted down this morning. Very mild North breeze when I went out that switched to SW by 9: and picked up a bit. Water temp 78/79. read more…
---
The MDC shared the most recent electrofishing data with me, which I provide here.  They haven't written the report yet (due out next year), but the figure and tables provide most of the information we would want.  The decrease in catch rates per hour in 2015 are due to a change in the method they used for sampling the fish rather than a reduction in the fish population. read more…
---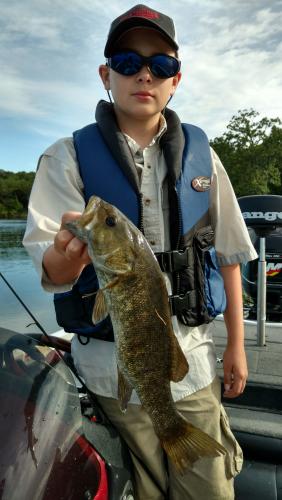 Today was a good day for it, and it's variation from Ned's Midwest Finesse. Namely, fishing deeper, a little slower, with a slightly heavier head, and less movement of the bait. read more…
---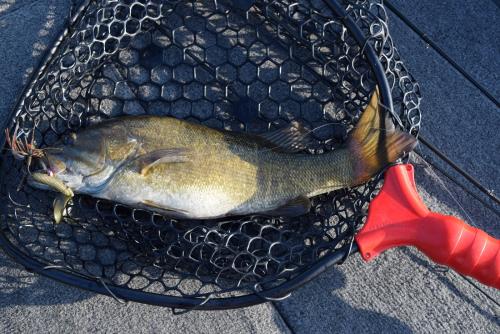 Traveled over to Shell Knob today and launched at the Bridge.  Fished with a fellow Bella Vistan, Mike.  Mike has been an occasional fisherman during his life, but in the last few months has taken up bass fishing.  He has a little problem with his casting as in distance control.  I think we had to go back into the trees at least a half dozen time to get his jigs back.  There were times I wished I had a machete (for the vegetation, not for Mike). read more…
---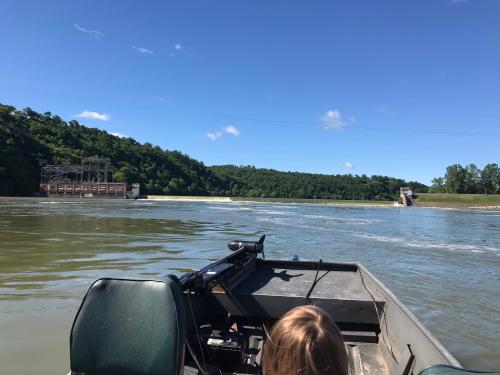 Not sure exactly what they're called but the air filled structure that stretches across the top of Powersite.  This shows 2/3's are stuck down, not inflated.  They'll need to be fixed soon.  Will have to drop Taney way down to do so, for a day or less. read more…
---

So this year our annual Spring (more like summer this year) trip landed us on the upper jacks fork. We have been wanting to do this river for quite some time and glad we finally did….it was a blast!! read more…
---