Finally back to my favorite water.  Heading out now to see what we can catch.  I'll try to keep this update this time.
Decent Walter for first fish of the night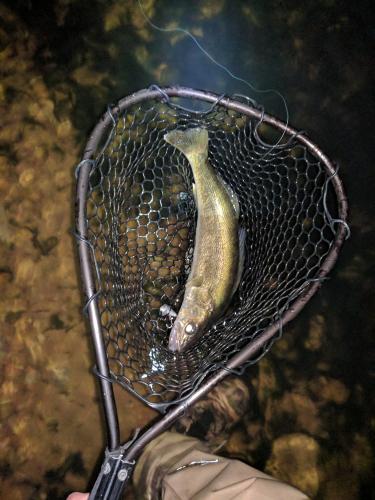 2nd bow about this size.  Good fighters, but not the beast in looking for.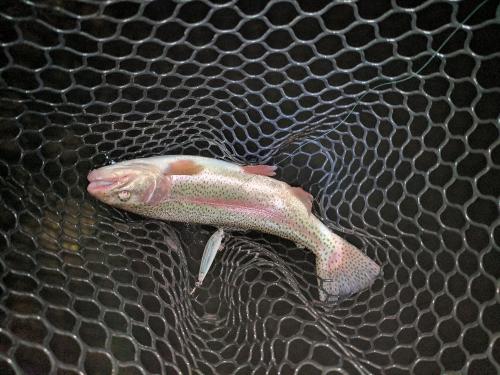 Multi species night… Switched over to a 1/8 grey and white jig.  No trout but the bass sure do like it.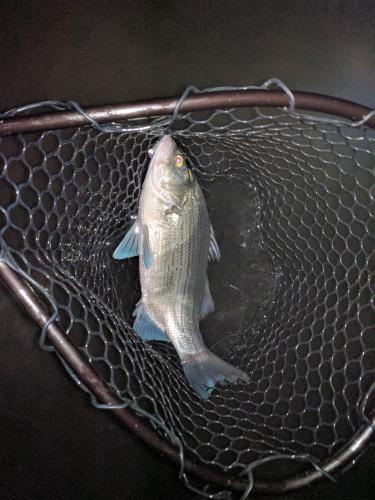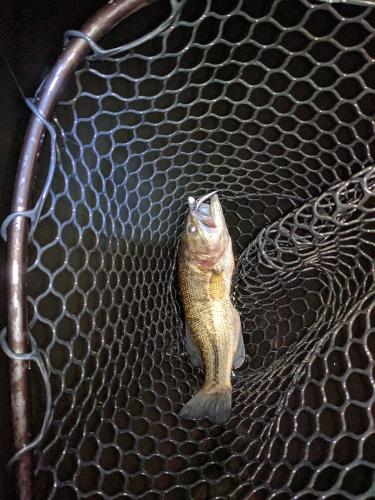 Shutting down for the night.  Caught a first at Taney crappie, some solid bows, and my BIL stuck 2 Brown's, a bunch of white bass for the both of us and a chunky walleye.  Great night tonight.  Fish we're hitting hard.  Most came on sticks with a few on the jig.  Stick bite stayed hot from 1 to 3.  We fished at the cable and worked our way down past the first outlet.  Gates are still closed but they are running 4 units again I think.  It's flowing pretty good.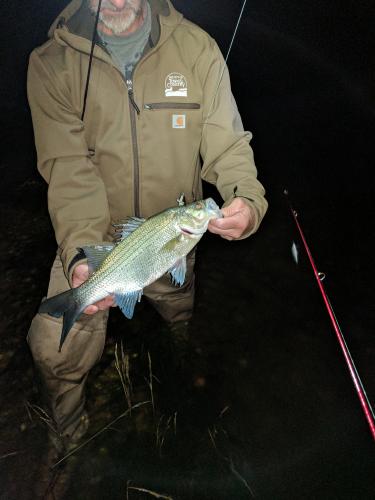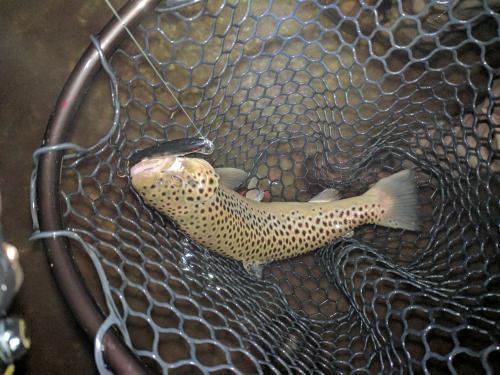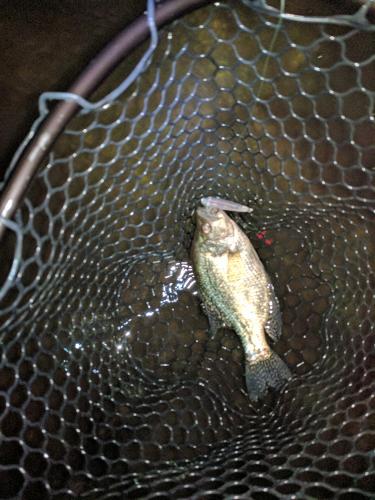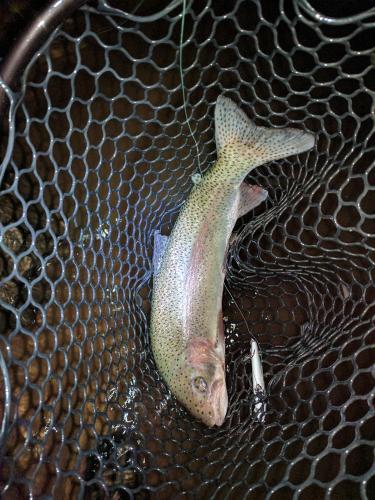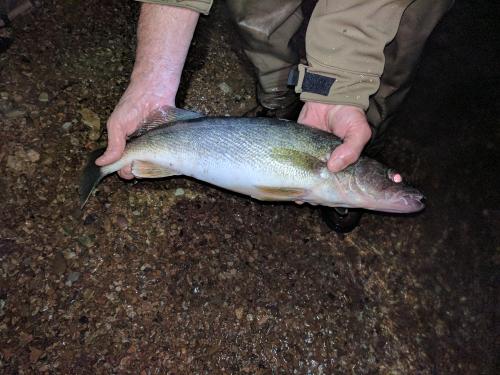 Leave a Comment
comments

---