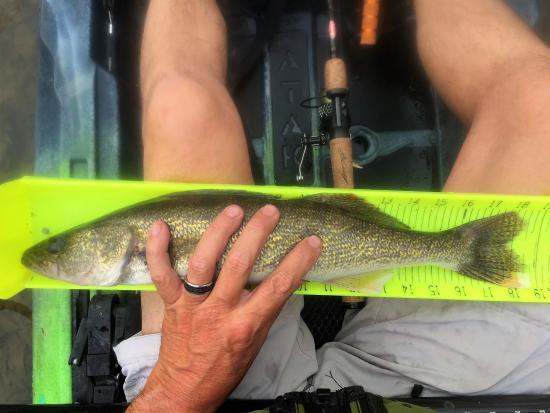 Spent a great evening late last week floating from Cox to Blunk. Launched at 5 or so and blew through the upper 3/4 mile, started fishing at the big bend. Had the best evening for walleye I have had in years! Ended up with 13 to the boat, kept two for dinner and released the rest.
Half the fish came on the fly rod ( clousers in purple and pink) and the other half came on smoke purple swimming minnows on an 1/8th oz head, fished near ( but not on) the bottom.
Picked up a couple of good smallies and some big goggle eye as well..
Floated the stretch from Taylor to Blunk in the dark, listening to the peepers and watching the bats skim insects in the moonlight. A pretty perfect evening…
Gonna hit it again early tomorrow, will keep you posted!