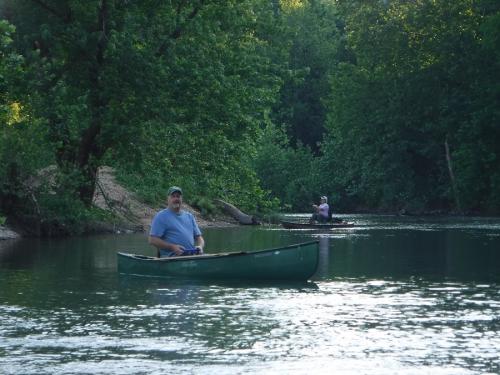 Not really sure where to post this but here it is. See there is content on canoe and kayak, fishing with fly rods and conventional gear, smallmouth and panfish, streams,wildlife viewing and photography, food etc. so it fits many places.
Chief had been wanting to take us on a float on one of his favorite streams. I have not caught but a handful of small mouth and rock bass on the fly and Mrs. BilletHead none of these at all. Chief made the call and tempted us with a float and have fish fry on the river. Promised us that eight to ten inch rare Neosho small mouth were real good fried up
. When we got the shuttle figured up I asked where the oil and fry pan was. Oh yea I forgot that. See no one wants to fish with me because they think
I am a jerk so I have to fib to them to get fishing partners he said, believe what you want with this remark because most of you have made an opinion on the chief I say! We think he is a pretty nice guy and if you ever get an invite you had better go and have some fun. We started pretty early and floated, watched critters and fished. Mrs. BilletHead caught her firsts of small mouth and rock bass /goggleye.
We will share our pictures and Chief can share his if he wants to. Pat gives her permission even if it embarrasses her. Actually she and I did pretty well in our not so speedy and maneuverable yaks. I will narrate as we go on our pictures. The float was quiet at first but as it warmed up the hatch started. Good grief it got crazy and we were told this was nothing. We are not used to this kind of stuff at all. Not only was there a rented canoe hatch but rental kayaks and anything else that could be floated in. Plus a hatch of lawn chairs in the waters edge with some pretty fried/ well done burnt to a crisp well inebriated folks that could cuss up a storm.
We laughed pretty hard at times people watching. There were tattoos in places on ladies that are forever burned into my corneas that I may never get out of my mind. I am sure on some of these women at one time they were itty bitty petite tattoos but are now rather large, faded stretched out destroyed artwork. Too much skin exposed on some people. You would round a bend and see on a gravel bar a mini city had been formed. Most in the water taking their weekly bath maybe? All seemed to be having a good time which is what we all wanted to do. Ok here we go with some pictures
Mrs. BilletHead with her first fly caught smallie and rock bass,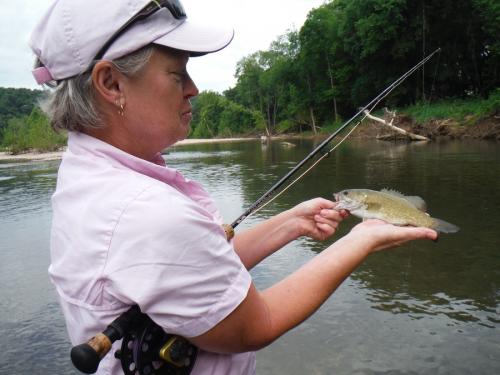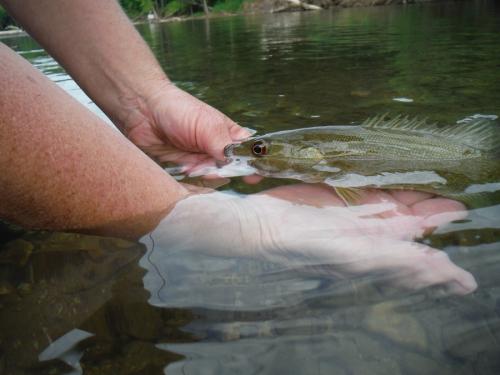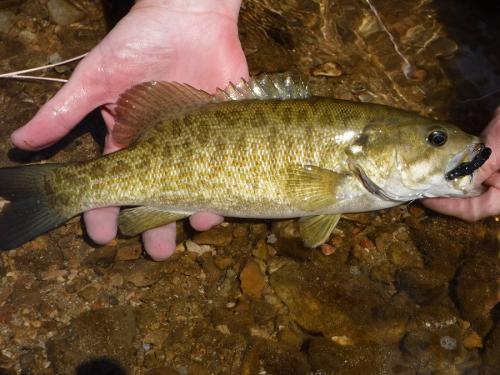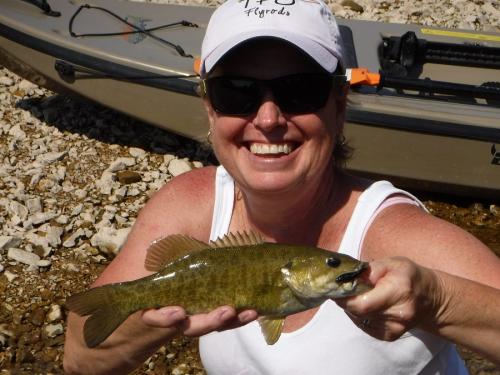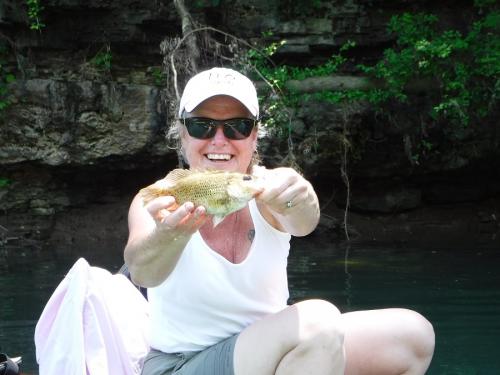 Her laying out some casts and floating,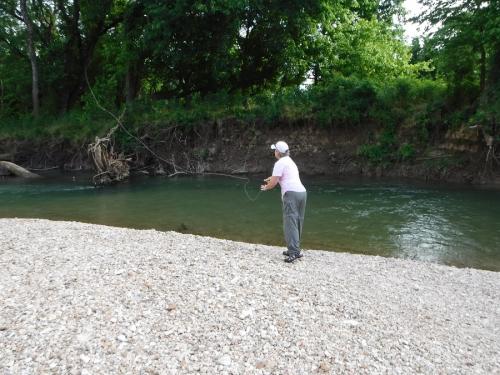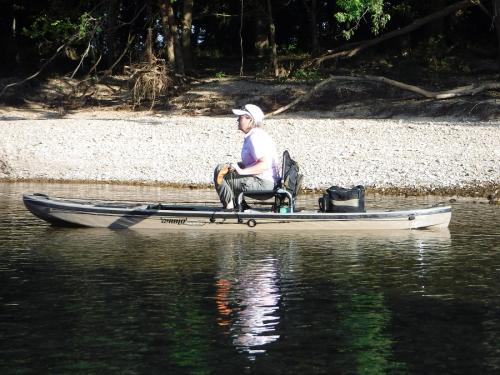 They we spied an empty kayak and no Mrs. BilletHead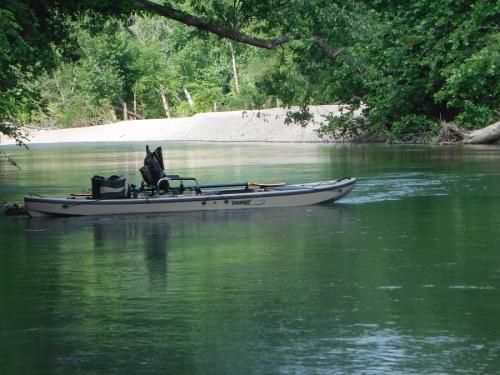 A getaway and a retreve,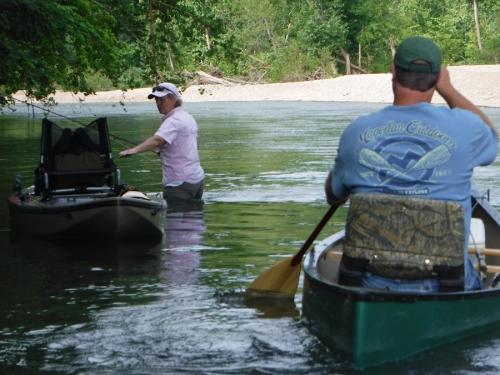 More general floating stuff,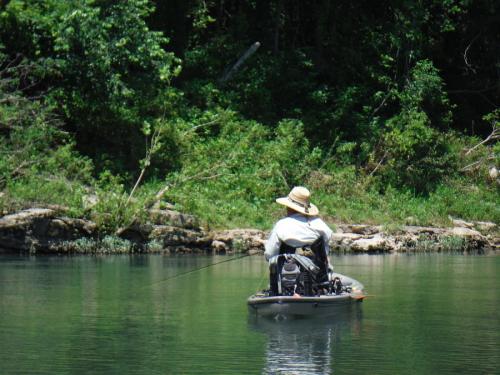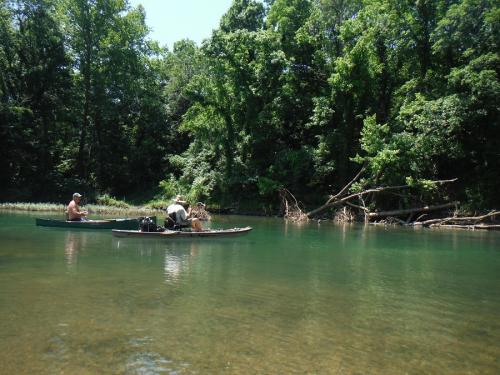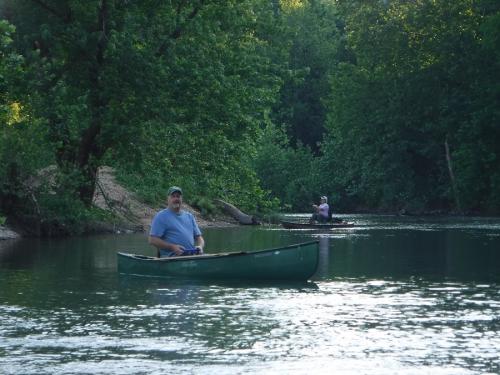 Some wildlife, geese and the largest softshell I have ever seen. Big as a trashcan lid,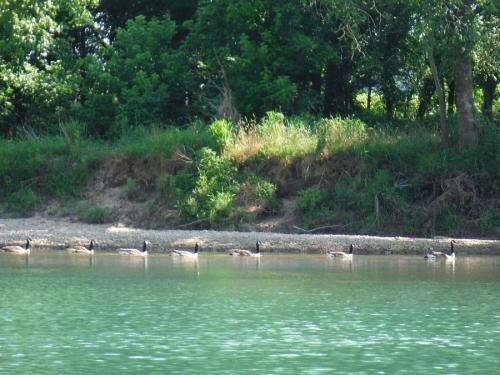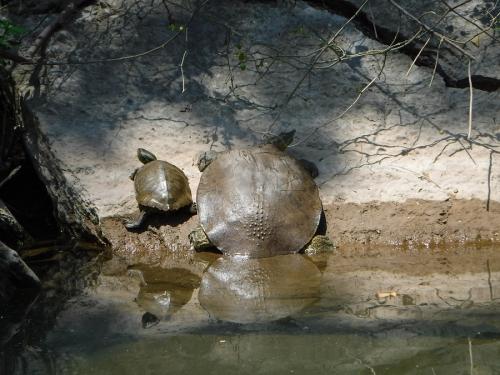 BilletHead even caught one. Doesn't look like it but it did measure sixteen inches.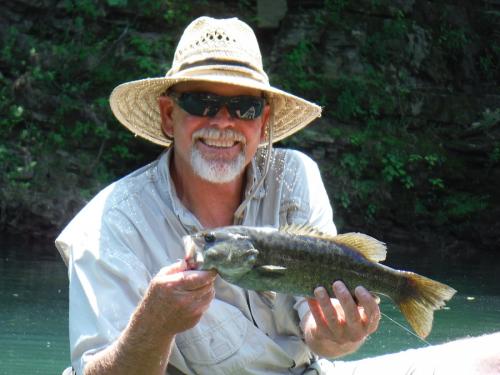 Now Chief caught many fish too but he hid when it came to photo taking We did catch him going after a hung up bait,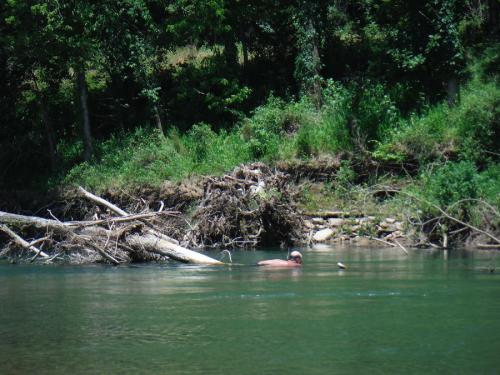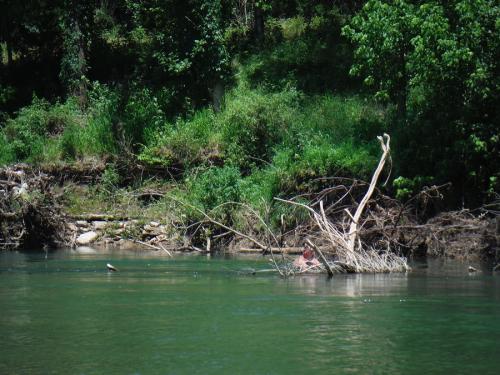 So this is where I will up him in his own fishing world one time. He was casting over this large jam and he did catch fish there but hung up too. I waited until he got done messing around. Paddled down to the end of this jam and into it from the bottom up to the hot spot. No hang ups for me and three landed in there on the fly and missed three more. It was like looking into and aquarium. I would catch one and have three more try to take the fly from the one I had on the line, way cool I thought. Fun time and fishing trip with another OAF member. Hope to do more. Where are you Chief? Your turn to tell lies about the BilletHead's,
BilletHead

---