When a fly fisher thinks of Crane Creek, he automatically thinks of the McCloud rainbows that were stocked in the small, spring fed creek near Crane, Missouri, in southwest Missouri more than 100 years ago. Despite years of floods and droughts, this beautiful red band species of rainbow has fought to survive, and that savvy and fight shows up when trying to fool one in Crane Creek. There is plenty of public access to Crane thanks to land that was donated to the Missouri Department of Conservation and land in the city limits of Crane where the river runs through a city park. These trout are to be respected and admired, caught and gently released.
| | | | |
| --- | --- | --- | --- |
| Recommend Crane Creek: | | | |
Latest News
---

Made it down to the creek around four yesterday and was pleasantly surprised by the amount of flow. Nice and fast but clear in the runs green in the pools. Threw nymphs including frenchie and bhprince. Caught eight in about three hours.  Had to get it deep in the pools to get bit. Also tried a barely legal in some deeper runs and had some gnarley attacks but no hook ups. May try a smaller version next time.
---
---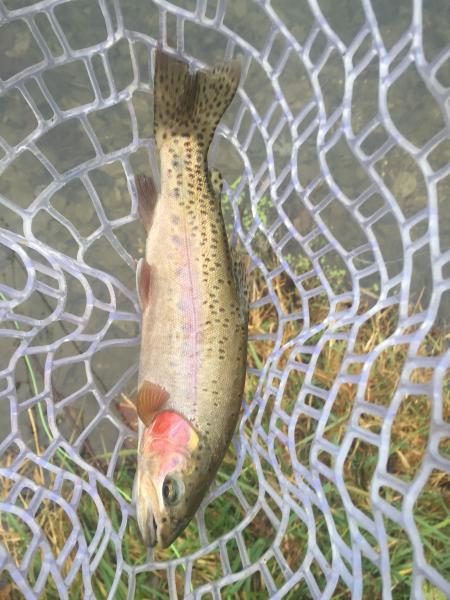 Made a quick holiday weekend trip up to Missouri from OKC this weekend. Last couple fishing trips had been pretty rough, so we fished roaring river Friday to get our confidence up and then yesterday morning hit crane creek for the first time.  read more…
---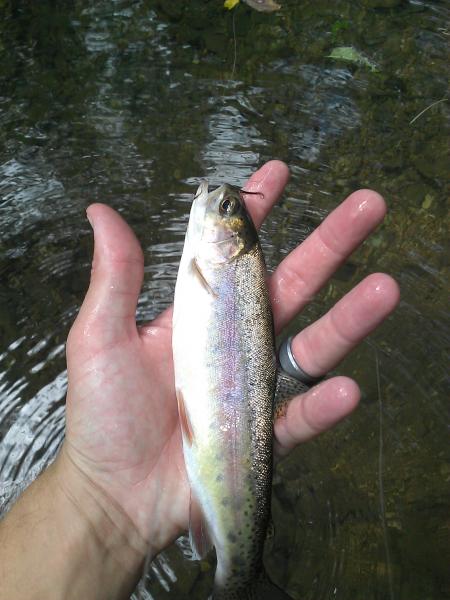 ---

Check out this RAW footage video of a nice one I caught in 2014.  Just thought I would share. All the details are posted in the description on the YOUTUBE video.  Hope you enjoy..  No fancy editing or music…
Thanks for watching..
Chris
---