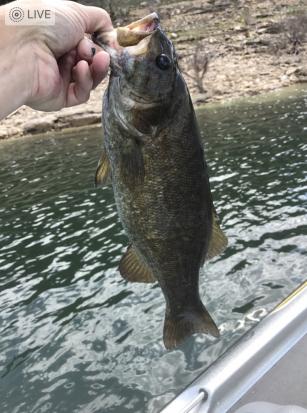 Had stuff to take care of in the morning. I headed to the lake after noon. Didn't really get fishing until 2 pm.

started in a smallish main lake pocket hoping to avoid a little wind and fibs some Brown fish. I found a few fish, but didn't avoid the wind much.
Ran into Shoal. Started in a little pocket. I caught three nice smallies on three casts and thought I had arrived. Nada after that.
Relocated, caught a few more nice fish, but btw the wind and gaps btw fish it felt like a grind at times.
Tried some wind blown (where wasn't) points with a grub. No smallies but a couple LMB.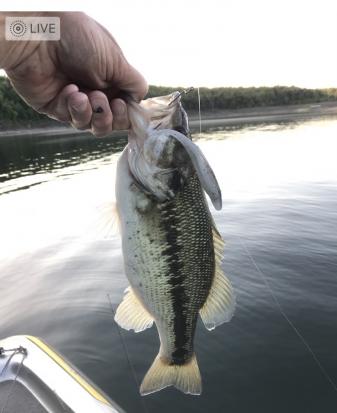 Time is flying and I'm having to junk fish to catch one here and one there.
Ran further back into Shoal and got some shade line help. Caught em much better in there. Missed a good thump on Ned. Folllowed up with a Bobby Garland and confirmed my suspicion. Keeper crappie.
Ned was working, but I was feeling a fluke bite. It was on. I caught one almost immediately. Several bluff bites where the fish runs it but doesn't eat. I had a real nice LMB lose her mind over it, but she got lucky and avoided being posterized.
If I had 10 hours of that fluke bite, I might quit my day job and find a way to make just enough money with odd jobs to keep gas in the BassCat.
32 fish in 6 hours. Ned, swim bait, crappie Jig, 4 inch grub, Plopper, and fluke all got bit.
Water temp 65 degrees main lake and I saw 71 in some pockets. Water was very clear main lake, pretty clear in Shoal, and some areas had stain from wave action.
Leave a Comment
comments

---