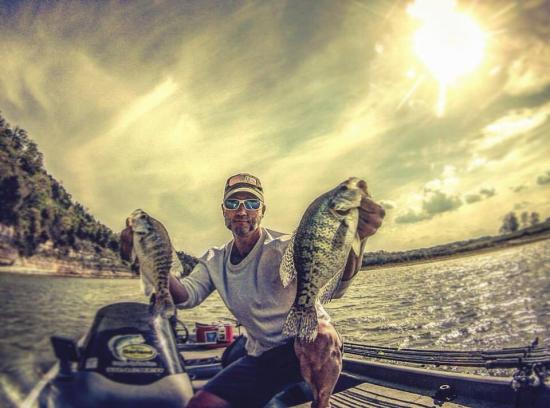 The river has cleared up a lot since last Friday's trip.  Too me it's the clearest it's been since like September.

Water temp was 68-70.  The big crappie have moved on I think and it was too windy for me to fish the main river effectively.
I ended with 10 keeper crappie.  Basically just found bait being pushed shallow and just drifted around it nabbing what I could that was in with all the shorts that are thick.
Them boogers are everywhere.  Felt like I was just feeding them lol!
Ready for the water temp to warm on up for cranking season
Happy Easter, God bless